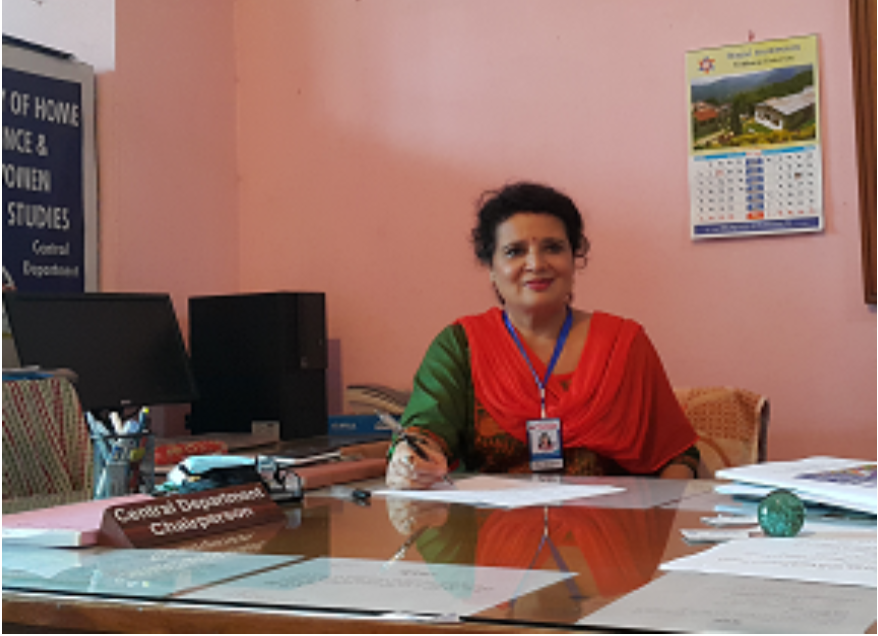 Warm welcome to all the candidates who are keen to be a part of our Central Department of Home Science.
The department has played a pioneering role by introducing Master Degree Program with specialization in 'Food and Nutrition', 'Child Development and Gender Socialization', One Year Post Graduate Diploma (PGD) in 'Women Studies' and One Year PGD in 'Dietetics and Public Health Nutrition'.
In addition, the department now also offers Ph.D. program under Dean Office of Humanities and Social Sciences, Tribhuvan University. The entire course offered by this department is formative and designed on the principle of student centered learning approach. We invest heavily in providing new study options, pathway programs and support services to ensure our students have access to broad range of high quality opportunities.
Our aim is to deliver an outstanding student experience that provides a constructive change in academic to help students enrich their knowledge and enhance skills to overcome the challenges of this rapidly evolving world. Nevertheless, our department seeks to develop a friendly learning environment to the students to transform their knowledge and skills into practice and become a trained and competent professional.