Home Science as an academic subject in the university framework was introduced at college in Nepal since 1956 AD and in 1979 AD a Master's Level program in Home Science was introduced at Padma Kanya Multiple campus in Kathmandu. In 1986 AD (2043 BS) the Tribhuvan University reorganized the function of different disciplines and it established Central Department of Home Science as one of the faculty of Humanities and Social Sciences in the premises at Padma Kanya Multiple Campus.
The role of Central Department of Home Science (CDHS) is the overall supervision, policy making, planning, developing, improving curriculum for all academic levels of Home Science in different colleges under the institution of Humanities and Social Science, Tribhuvan University. The Central Department has been successful in revising curriculum, making it more relevant, useful and practical to serve the individual, family, community and the nation as a whole.
Organisational Chart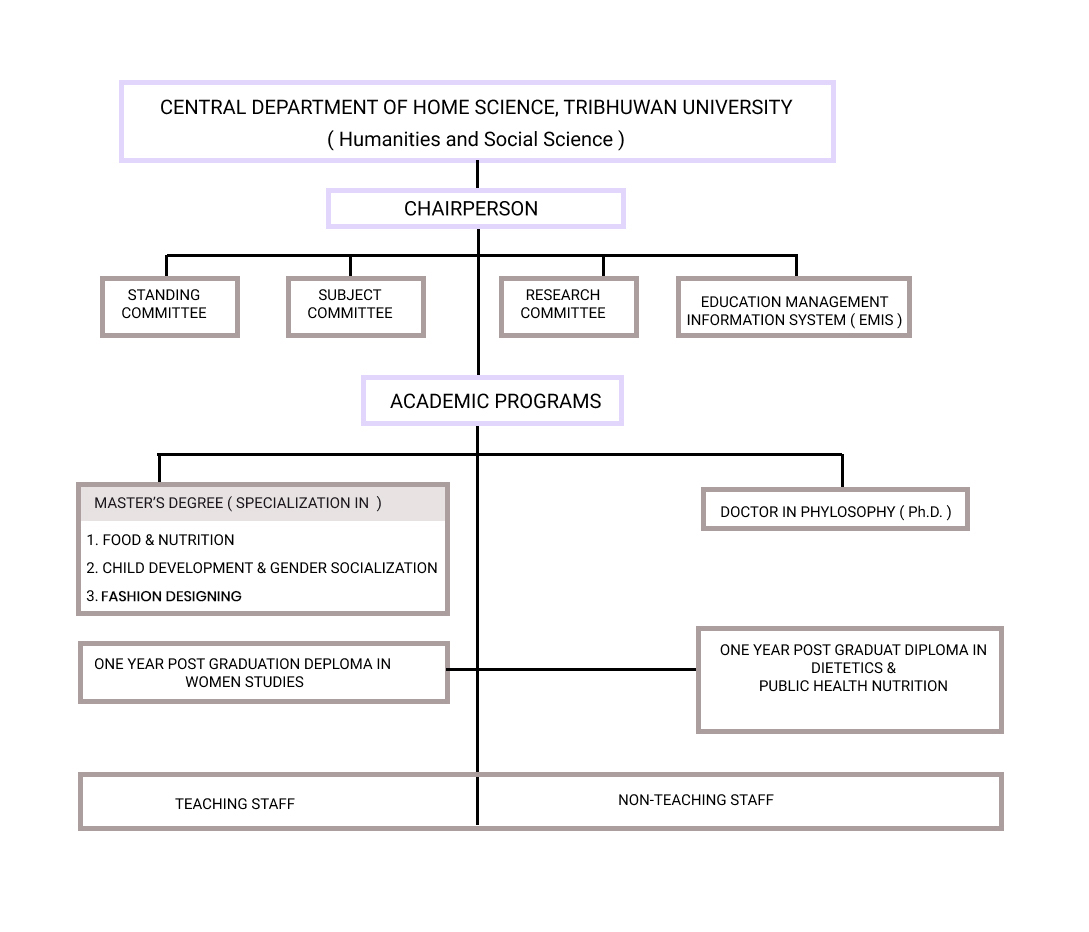 Our Faculty:
Well- qualified and experienced teaching faculty is dedicated to impart knowledge in subject matter with applying advanced and appropriated teaching methodology in order to make the students competency. The students are assisted in term of career guidance from different background and educational experience.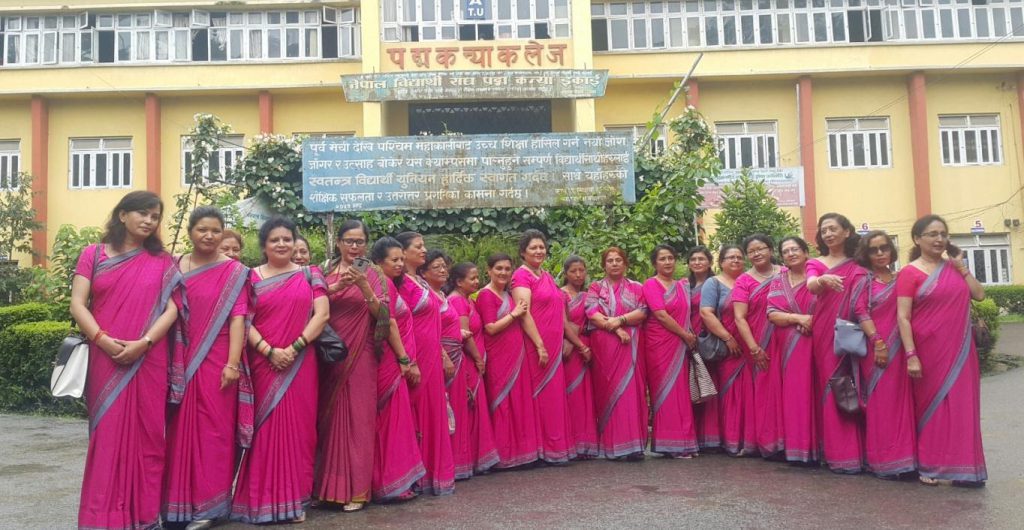 The non-teaching staffs are also very friendly, qualified, practical and experience.
Guest lecturer, resource persons, experts from national and international university and institutions will be invited as per need of the course for enhancing students' capability.
Library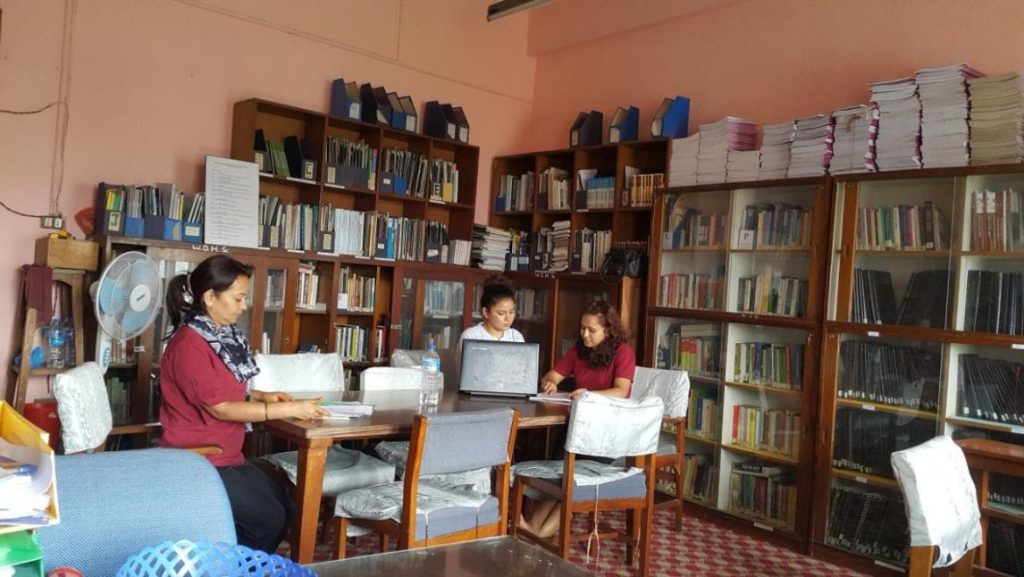 The central department has well set library with plenty of course books, reference books. It has more than 5000 references books, syllabus support reading materials, reports and thesis.
Laboratory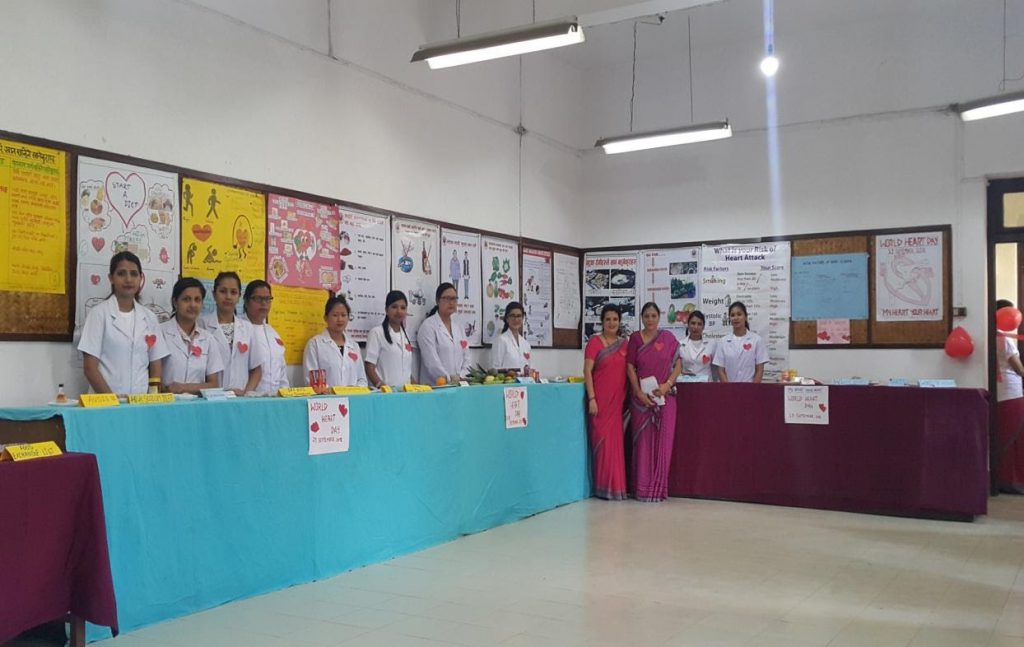 The department has well equipped Bio-chemistry Lab, Nutrition Labs. The practical classes are conducted parallel with the theory class under the direct supervision of respective subject teachers.
Computer Room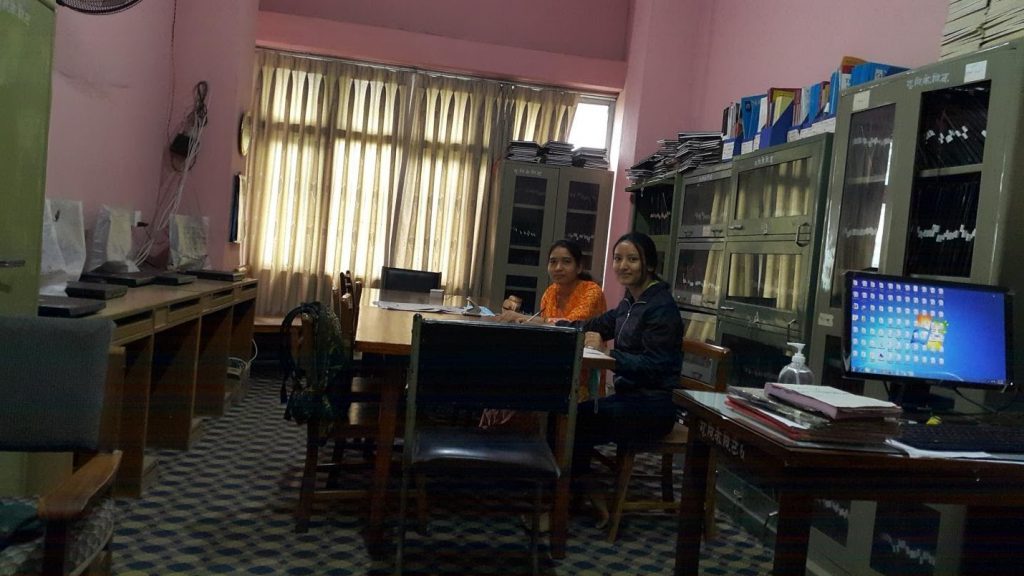 The central department has a full fledged computerised room with 24 hours internet facilities in order to meet the demand of students. It has multimedia, smart-board facilities that support in research work, presentation, workshop and seminar.
Teaching Methodology
It adopts scientific teaching pedagogy for the overall development of the students. We focused on student centred academic programs along with;
Class room lecture
Individual presentation
Group work
Participatory approach
Demonstration and exhibition
Power point presentation
Field trip, seminar, workshop
Online Class
Research Committee:
The main responsible of research committee is to conduct proposal defense in twice a month for those students who are going to write thesis and is formulated the guidelines for proposal and thesis writing.
Internship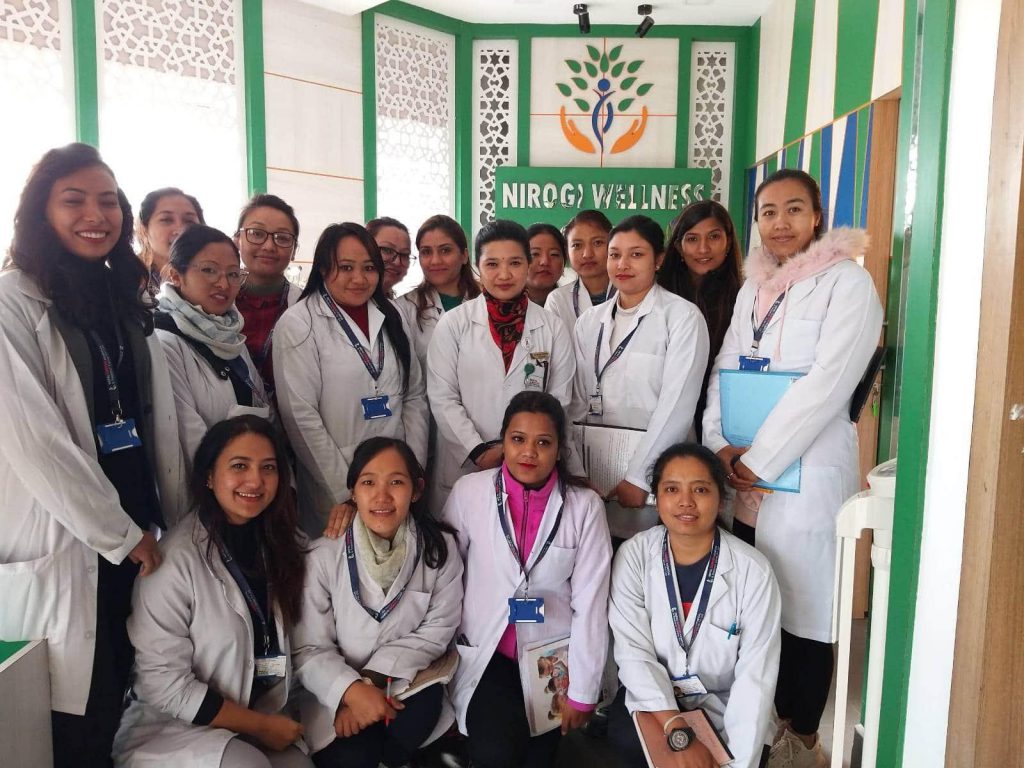 The forth semester students of Master Degree must be completed one month internship according to their related field. In addition, one year PGD in Women Studies has one month internship as well. The students of one year PGD in Dietetics and Public Health Nutrition also need to do 3 months internship at the end of an academic program.
Extra-curricular Activities:
The department also gives priority on extra-curricular activities. Students produce IEC materials and distribute these materials to schools and related organizations, and also organize nutrition exhibition in different occasion. In addition, students take an initiation to launch community awareness programs.
Evaluating and Grading:
Assignments, Assessments and Examination system of this department is carried out as per the rules and regulations prescribed byTribhuvan University. Grading system is as follows:

Subject Committee